"What did you do in speech therapy today?" his teacher asked.
"Played Bop It!" said the student.
Yes! Mission accomplished! I thought, as I looked at the teacher and laughed out loud.
Since we use so many games and activities to work on our goals – our students often don't realise they're learning new skills. So thought I'd share some behind the scenes details of what a Speech Pathologist actually does in school settings…besides the fun and games.
Earlier this term, the Occupational Therapist and I ran a Professional Development session with teaching staff. We were able to provide practical and hands-on activities, that were relevant to their students. We had some great questions from teachers about some of their students who had difficulty attending in classroom discussions and how to assist students presenting with low tone.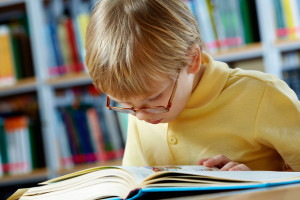 All schools have different philosophies and values, I've enjoyed learning about this school's culture and focus, and how it impacts on the students' social and emotional learning. The school is amazingly receptive to having me work in the classrooms and provide individual and group therapy according to the students' needs and goals. I love going into the classroom where the teacher has stuck up the therapy strategy we've been working on for that student, but he has also woven it into their routine to benefit the whole class.
Certainly, it has been a learning curve for myself; being flexible if students are away, in Specialist classes or on an excursion, re-juggling pairs and groups, working with teachers that have different teaching styles, personalities and experience.
But I'm grateful to be able to offer therapy input to those students that need additional support in the classrooms. And working collaboratively with dedicated and caring teaching staff. How amazing the state government recognises the value of health professionals in schools by boosting the budget in last month's announcement, for schools to access these much needed services.
(https://www.theage.com.au/national/victoria/budget-boost-to-expand-speech-pathologists-health-checks-in-schools-20180428-p4zc7e.html)
Coming to the end of my third term working in this primary school, I've enjoyed building some great working relationships with the teachers. This week has been a gem of a week; getting lovely feedback from a teacher that she's seen progress quicker than before for this student, because our goals are now aligned – so very rewarding!
Here are some more perspectives from our own therapists currently working in schools across Melbourne – when I asked them what they enjoyed about the school based role.
"There is never a dull moment during my days at the primary school. I'm greeted by excited prep students whenever I walk through the corridor, I get to overhear snatches of songs and chatter from the neighbouring classrooms, and I've developed a new appreciation for how hard primary school teachers work!" – Kate (Speech Pathologist)

"I enjoy working as part of the educational team at my school to support children requiring extra assistance. It's wonderful to see the students improve each term and to watch them integrate happily with other kids their age." – Annaliese (Speech Pathologist)

"I enjoy becoming part of the school community. Also having an opportunity to work with the teachers and to support the children to learn in their classroom environment." – Rebecca (Occupational Therapist)

"I really enjoy working long-term with students. I love seeing students improve their language and literacy skills and finding that they can more confidentially attempt tasks that they once found so difficult!" – Roxane (Speech Pathologist)

"The opportunity to problem-solve this constant: how do I help you to see the meaning and value in the skill that I am teaching you? (as opposed to spoon-feeding a student information). And supporting teens as they navigate the complexities of the social world. It's very special to work alongside other therapists and teachers in a school, all aiming for the same outcome!" – India (Speech Pathologist)

"Working collaboratively with the staff to promote inclusion and support all students to access and engage in the curriculum to their full potential!" – Rachel (Occupational Therapist)
Words by Christina Vo, Speech Pathologist