From 1 September, 2018, we'll be offering services at our new clinic at 22 Dudley St, Eltham
The new clinic is a short walk from the train station, with easy parking in the Coles carpark across the road from the clinic.
We're sharing the new premises with a child and adolescent psychologist, a podiatrist and a massage therapist, so we're looking forward to some more collaborations.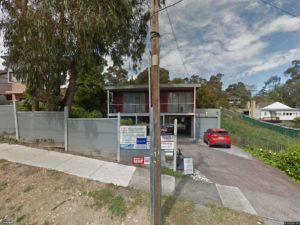 Here's an (old) image of our (new) building, which we're taking over from the fabulous team at Eltham Speech Pathology.  The previous owners, Elizabeth and Mitzi, have built the practice over the last 20 years, and as they're now moving into retirement they've handed the reins over to us.
We'll be providing ongoing care to all the current clients of Eltham Speech Pathology, and we're also happy to open spaces for new clients as well.
We have several therapists working out of the Eltham clinic (India, Esther, Erica and Megan).  Because of the different skills of this team, we will have therapists available to work with babies and prechoolers, school aged children, and adolescents  and adults too, and we'll continue to match clients with the therapist who best suits them.
You can use Medicare, Private Health, NDIS and FacHSiA rebates for services from the Eltham site.
If you're a new client, feel free to give us a call to arrange an appointment.  If you're a current client and Eltham is easier for you to get to – chat to your therapist or our admin team and we can arrange to re-locate your sessions.