What is the NDIS?
The National Disability Insurance Scheme is the new way of providing individualised support for eligible people with permanent and significant disability, their families and carers.The trial site in Victoria already provides services to the Barwon area of Victoria for people up to age 65, and the scheme has be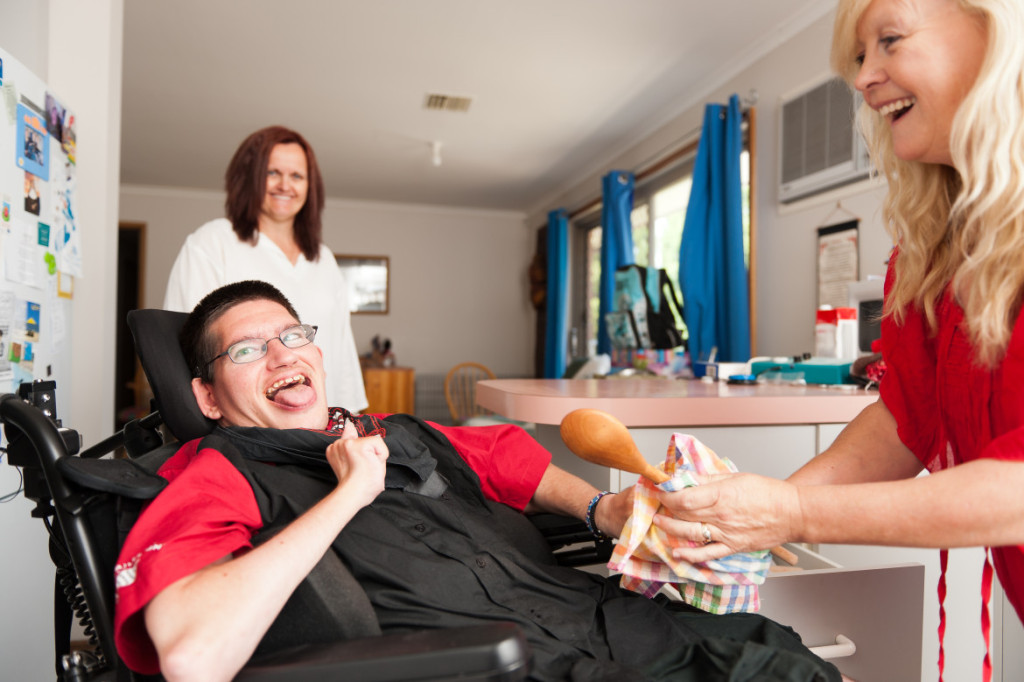 en rolling out across Victoria from July 2016.
The NDIS aims to provide a flexible, whole-of-life approach for people with disabilities.  It will raise community awareness, provide information and referrals, generate links to services and activities, and regularly assess clients to create  individualised plans and assess their need for ongoing support.  The NDIS funding has already rolled out in Darebin – our Thornbury clinic is a hub site for our Darebin based services and we are now ready to welcome patients in the next phase of the roll out in Footscray.
For clients
with

NDIS funding

We offer individual and group services to for adults and children, in the clinic and community setting.  We are registered providers of the following services:
Therapeutic Supports:  (Speech, OT, Psychology, Music Therapy)
Early Intervention Supports: (Group & individual programs, key workers, educator support, aide training)
Key Worker: (Each of our early intervention therapists has experience in the key worker model)
Daily Living and Life Skills: (Equipment assessments, mobility and independence assessments)
Communication and Equipment: (Augmentative communication, technology)
Other services are pending State approval as part of the NDIS accreditation process.
With our multidisciplinary group of providers and large range of services;  we are well placed to offer clients excellent access to high quality interventions using their NDIS funding.  We are able to provide support in group homes and care facilities, aide and carer training programs, as well as home, school, or clinic based services.
For clients
getting ready

for the NDIS

The NDIS planning process requires well written goals with clear evidence of needs help planners to understand the clients' needs.  NDIS planning sessions are now available each week with experienced therapists.  We provide a written, up to date summary of client needs and goals, with recommendations to assist the planning process.     Our pre-planning meetings and supporting documentation have resulted in high success rates with families being approved for all the funds they have requested.  Feedback from families about the process:

" [Our child]… is now on the NDIS and has been approved for $10,500 worth of OT and Speech which is fantastic. We will be able to make good use of it next year.  We received funding for everything we asked for on the NDIS and I think the planning letter that you wrote helped significantly."  Joan, parent 

"The planner approved everything we asked for and said the supporting letter was the best document he'd seen, all he had to do was say yes."  Crystal, parent 

"We have even had fortnightly music therapy approved in our NDIS plan, and I know many people haven't managed to get that.  We are thrilled with what you wrote and how it helped us know the right way to ask for what [our child] needed." Sarah, parent.

Call us today to arrange for your NDIS planning appointment.
For support workers and co-ordinators
The experience of our team members across a variety of public sector roles brings a real strength to the range and depth of services we can provide, and we are happy to engage with Planners, Service Co-ordinators, families and clients directly to arrange a package to best suit the needs of any NDIS participant.
We are flexible.  We are innovative.  We are enjoying the challenge of learning how we can offer our best work within the NDIS framework  Contact us today for more information about how we can help.
For more reading, head over to our Blog where you can read our review after the first 12 months of NDIS, as well as one family's reflections after 12 months of funding through the NDIS. 
If you have any further questions about your NDIS Funding or would like to book an appointment to use NDIS funds, please fill out the following form and we will respond as soon as possible.
[contact-form to="reception@deewardrop.com.au" subject="New NDIS Request from DWSP Website"][contact-field label="Name" type="name" required="1″][contact-field label="I am a" type="select" required="1″ options="Client,Parent,Carer,LAC,Service C-Ordinator"][contact-field label="Do you have NDIS Funding?" type="select" required="1″ options=" I have NDIS funding, I do not have NDIS funding,I have applied to NDIS for funding"][contact-field label="If you have NDIS funding, how is it managed?" type="select" options="I am self managed,I am NDIA Plan Managed,I have a Service Co-ordinator who is managing my plan and billing,Not sure / Not Applicable"][contact-field label="Email" type="text" required="1″][contact-field label="Phone Number" type="text"][contact-field label="Message" type="textarea"][/contact-form]