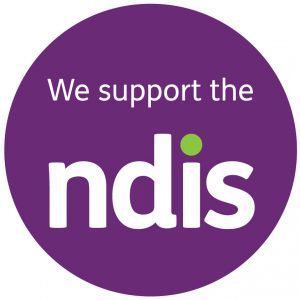 The NDIS provides support to eligible people with intellectual, physical, sensory, cognitive and psychosocial disabilities. Early intervention supports can also be provided for eligible people with disability or children with developmental delays.
The NDIS gives all Australians peace of mind if they, their child or loved one are born with or acquire a permanent and significant disability, they will get the support they need.
The NDIS is not a welfare system. The NDIS is designed to help people get the support they need so their skills and independence improve over time.
To learn more about how the NDIS works and how to register, please visit the NDIS website by clicking on the below link:
https://www.ndis.gov.au/understanding/how-ndis-works          
NDIS – Funds Management
There are three options to manage your NDIS funding – self-managed, plan-managed or NDIA-managed.
Self-managed Funding:
The NDIA provides you with funding so you can access the supports that will best help you pursue your goals. 
Self-management is when you manage your NDIS funding. It gives you the flexibility and choice to decide what supports you buy to pursue your plan goals.
It lets you think creatively about how you can use your funds to best meet your needs.
If you are interested in self-managing all or part of your NDIS plan, speak with your Local Area Coordinator (LAC) or NDIA planner. You could also talk to someone you know who is self-managing about their experience or connect with a self-management peer support group.
The benefits of self-managing:
Self-managing your NDIS funding gives you control, independence and flexibility in arranging and paying for your support.
If you self-manage your NDIS funding you will have:
Choice

 in deciding what supports you purchase in line with what is included in your plan, who provides these supports and how they are delivered.

Flexibility

 to use any provider that will best help you to pursue your plan goals.

Capacity

 to employ or contract staff directly, or have someone employ staff on your behalf.

Ability 

to negotiate the costs of your support so you get the best value for money and to use savings to buy more or better quality support.

Control

 over and responsibility for your NDIS funding so you can manage your own budget for the duration of your plan.
Plan-managed Funding:
Plan management is when a provider supports you to manage funding in your NDIS plan. These providers are known as plan managers. 
The NDIA will provide funding in your plan to pay for a Plan Manager who pays your providers for you, helps you keep track of funds and takes care of financial reporting for you. 
Plan management is different from having the NDIA manage funding in your NDIS plan, or you choosing to self-manage your plan.
The benefits of plan-managing:
A plan manager can help you: 
increase your financial and plan management skills
learn how to self-manage your plan 
pay providers
increase your choice of providers
get NDIS plan budget reports and greater budget oversight. 
How can I have a plan manager?
At your planning meeting, you can tell NDIS staff that you would like a plan manager to support you. 
The NDIS will include funding in your plan to pay for your plan manager. This is separate from your other services and supports in your budget. 
If you are mid-plan and want to change, contact NDIS on 1800 800 110 to discuss how you can include plan management in your plan. 
How do I find and connect with a plan manager?
You can find and connect with a plan manager through: 
your Local Area Coordinator, early childhood partner or support coordinator 
the Provider Finder tool on the NDIS myplace participant portal
your friends and family
other online resources and websites
NDIA-managed Funding:
The NDIA pays your providers on your behalf. 
 When your plan is managed by the NDIA (sometimes referred to as Agency-managed):
You are able to choose from a range of NDIS registered providers.
Your providers claim payment electronically from your funding.
You cannot use unregistered providers.
You can look on the myplace portal to see what claims providers are making against your NDIS funding and keep track of your budget.
The NDIA will manage your book-keeping and records of your spending.
At DWSP, we are only registered to provide therapy to NDIA-managed participants who are over 7 years of age.  For children under 7 years of age, their NDIS plan must be self-managed or plan-managed.
NDIS – Service Agreements
Providers should support each participant to understand any service agreement using the language, mode of communication and terms that the participant can understand.
The NDIA recommends having a written service agreement so participants and providers are clear about what each party has agreed to.
Service agreements help make sure the participant and provider have the same expectations of what supports will be delivered and how they will be delivered.
Making a service agreement is a negotiation between the participant and the provider. Participants might involve a nominated person (such as a participant's family member or friend).
At DWSP, for NDIA-managed and plan-managed participants, a service agreement is required before therapy can be provided.
NDIS – Functional Capacity Assessments (formerly known as "Required Progress Reports")
What is a Functional Capacity Assessment (FCA)?
This assessment measures how someone functions in all aspects of their daily life, and describes ongoing care, support and therapy
needs which can be supported by the NDIS.
The information is used to guide therapy goals and access supports needed within each clients NDIS plan and therapy process
The information in these reports will help families understand the impact funded supports have on their child's daily life.  They will also assist the family at plan reviews.  
Read our Functional Capacity Assessments FAQ here.
At DWSP, it can take up to 8 hours for a report to be completed (and is in 3-4 parts. See our FAQ for more information).  After this, we allow 10 – 15 working days for the report to be checked and edited before it is issued to the NDIS participant or their family.
Want to know more about the NDIS? Here are some handy references
Dee Wardrop Speech Pathology & Occupational Therapy are a