We don't often bring on new graduates to the DWSP team, due to the demanding nature of our work – with families and clients providing feedback that they prefer working with more senior clinicians. However, when we met Carolyn we were really excited to have her to begin her career with us.
She's dynamic, passionate about evidence based research, and a really warm, engaging therapist who connects with each client and family she meets. Our clients already love working with her, and the clinicians are all enjoying the chance to work alongside Carolyn as she hones her skills. Here's Carolyn's perspective on joining our team.
"My name is Carolyn and I have recently graduated from my Master of Speech Pathology at the
University of Melbourne. I am thrilled to have the opportunity to join the DWSP team as a new grad.
In the few weeks of being here, I have already met so many lovely people and learnt so much; I am so
excited for what's to come!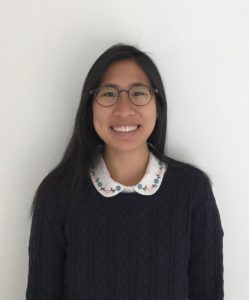 I have always had a passion for the sciences, doing my Bachelor in Biomedicine, and have loved interacting and working with children from young ages. I look forward to being able to support children and their families in a speech pathologist's capacity. I am especially interested in the professional
areas of Childhood Apraxia of Speech (CAS) and fluency.
I am a house plant enthusiast and love sports and the outdoors. I play tennis and Ultimate Frisbee and also enjoy going on weekend hikes with friends and family. I hope to use my creativity and high energy to fully engage children in therapy sessions to make therapy an enjoyable experience for
everyone. I look forward to meeting you all very soon!"