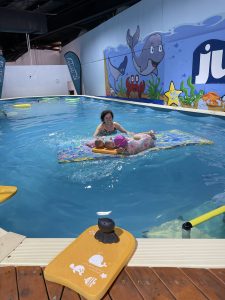 DWSP are so excited to finally get our aquatic therapy program up and running!

Did you know that the properties of water -the specific heat, buoyancy, drag, and the hydrostatic pressure – have particularly calming influences on the body? These extra special forces mean that for most people, in particular children with sensory and emotional regulation difficulties, communication difficulties, difficulty with attention and concentration, fine and gross motor difficulties and more, the water is the perfect environment for us to be doing therapy!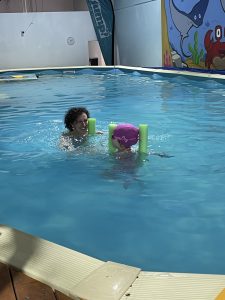 Aquatic therapy, or hydrotherapy, has been proven to be a highly effective form of therapy for children with developmental delay, autism spectrum disorder, ADHD, motor delay, and more. It has been shown to have the following benefits:
Hydrostatic pressure of the water creates a calming, soothing effect on the body.
Supports sensory and emotional regulation
Development of gross and fine motor skills, including upper body and core strengthening, balance, crossing the midline, posture and coordination.
Opportunities for development of self-care skills, including dressing, showering, grooming and toileting.
Improves breath control and respiration
Increased opportunity for communication, social interaction and confidence in a natural environment.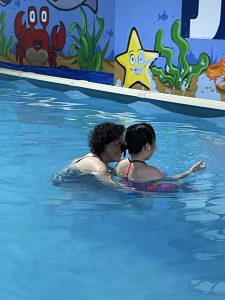 Our aquatic therapy program is currently being run on a weekly basis by our occupational therapist (and trained hydrotherapist) Jade Lewin. If you are interested in learning more about our aquatic therapy program, or waitlisting your child, please get in touch with our reception team at reception@deewardrop.com.au