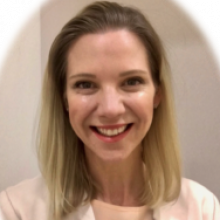 Sarah Young
Clinical Director
Sarah works as a Senior Speech Pathology Therapist at our Eltham practice. She has over 25 years of experience in the field of paediatric communication difficulties. Sarah delivers evidence-based therapy and is attentive to both the clients and their parents/carers. Sarah is great at developing trust with her clients so that they feel comfortable and safe in each session.
Her many years in the industry have given her extensive experience with speech sound disorders, developmental language disorders, literacy difficulties and social/pragmatic difficulties. As well as working with clients with conditions such as ADHD, ASD and global developmental delays.
Sarah's approach to therapy is evidence-based and utilises a variety of engaging and effective resources and therapy techniques. This approach is designed to facilitate programs that deliver rapid results. Sarah acknowledges the impact that communication impairments can have on the family unit and involves all family members in the intervention and therapy goals.
Before starting work at DWSP, Sarah provided therapy in hospitals, community clinics, preschools, childcare centres, schools, and homes. Sarah also gained experience while living in London, there she created, delivered, and evaluated various training programs in the Speech Pathology sector.
The events of 2020 opened up the scope for therapy at DWSP. Sarah embraced this by delivering virtual therapy using a green screen and dynamic virtual backgrounds. She found the virtual delivery to be remarkably engaging to clients of all ages. Sarah has taken responsibility for community engagements and our partnerships and initiatives with other agencies.
Articles by Sarah Sarah will be joining DWSP in October! – Dee Wardrop