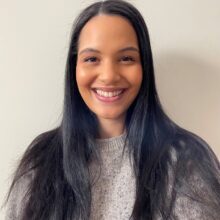 Kirsten Gradidge
Occupational Therapist
Kirsten joined DWSP as an Occupational Therapist in 2022. Kirsten's joy comes from supporting children to feel confident and assured in their capabilities so they can achieve their goals.
Kirsten has a holistic approach to her therapy and always works collaboratively with children and their families to empower the families she supports. She has a keen interest in interoception and its link to emotional regulation.
Kirsten has a background in the community setting, supporting people of all ages. She is an advocate for all children believing in themselves and always strives to empower children.
Kirsten provides school-based services and can also be found at Coburg and Northcote clinics.
Articles written by Kirsten: