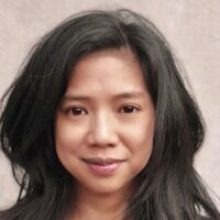 Emily Cheesman
Occupational Therapist
Emily joined the DWSP team in 2021 as a graduate occupational therapist and holds a Master of Occupational Therapy.
Emily enjoys working closely with each client and their family in an engaging and caring environment. Her sessions focus on pairing clients' interests and strengths with evidence-based practice. To assist clients to work towards their goals, Emily looks for strategies that are fun, meaningful and easy to replicate in the home, at school or out and about in the community.
Emily has worked with people of a range of abilities, ages and backgrounds in Australia and overseas. She brings experience in child and family welfare advocacy and research, as well as creative arts social impact projects. Emily has qualifications in Arts, Law and Public Relations. She retrained in Occupational Therapy to work directly with children and young people and the important people in their lives.
Emily works from the Northcote, Coburg and Footscray clinics.
Bachelor of Arts/Bachelor of Laws (Hons), Grad. Dip. Legal Practice, Grad. Cert. (Public Relations), MOT.
Articles written by Emily:
International Neurodiversity Celebration Week – 13-19 March 2023 – Dee Wardrop
Get Set for Prep! – Dee Wardrop