At DWSP, we're a healthcare and education service. The health and wellbeing of our clients and their families, our staff and the broader community is at the heart of the work we do.
Whilst cleanliness and hygiene are always front of mind in our clinics, over the past 2 weeks with the Australian outbreak of COVID-19 we've implemented additional in-clinic prevention measures, including increased hand hygiene and equipment sanitisation before and after clients. We've also been keeping clients and families (with booked appointments) informed via bulletin emails.
We have been monitoring the situation closely and considering our response as a practice. We hold a socially responsible stance toward COVID-19 and want to do our part to limit the spread of our the virus in our community. So…
We're moving all our therapy sessions online: Telehealth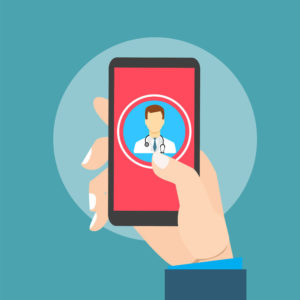 Last week the DWSP team made the decision to move all of our therapy services across to our online services from Monday 23 March (until further notice) and we'll be progressing quickly towards that with increased online sessions this week.
We've been running an online program in NSW and Victoria for over 19 months now, so we already have the systems and knowledge in place to provide our therapy sessions online. If you'd like to know more about how online sessions work – check out our post: A New Era of Therapy Services for DWSP Part 2
As a team, we believe that online services are the logical way for us to continue to provide the highest quality care for our clients, as well as providing the greatest amount of protection to clients, families, colleagues and our community.
What will happen to my scheduled therapy sessions?
If you have an upcoming appointment at DWSP you can expect to receive a phone call from your therapist soon to discuss moving your session to the online format.
Your therapist will be able to provide further information regarding online session set-up and plan, and any benefits or challenges they see in delivering the therapy online.
We are planning that all sessions until after Anzac Day 2020 (Monday 4 May) will be online, with our therapists and administrators all working from home, but we will continue to evaluate this.
If you decide you'd prefer not to use Telehealth, please let us know. We will cancel any sessions until Monday 4 May, but you won't lose any sessions booked into the future.
If you're not sure about Telehealth – we encourage you to give it a try and discuss any concerns you have with your therapist. Often the result is a pleasant surprise. The positive benefits of families keeping regular routines in place during a time of such uncertainty is well documented, and therapy sessions are a supportive (and fun) routine that can easily be maintained.
We have flexibility to return to clinic based appointments within a week at any given time, and any appointments you have going forward will remain booked unless cancelled by you.
Online sessions will continue to be available after clinic sessions have resumed, as we know some families will end up preferring them!
If you have any concerns regarding your appointment please contact DWSP reception on 8376 6399.
We thank you for your support and understanding with this as we all share in the management of risk within our community.
The DWSP Team