The humble cardboard box has been entertaining children for a very long time! We've all seen those kids who would rather play with the box while the expensive toy is forgotten. At the DWSP clinics we always have a number of different sized cardboard boxes around to spark play and imagination and language with the kids.
We love cardboard boxes for many reasons:
They are free
We can colour and cut them and paste things on them
We don't mind if they get cut up, squashed or broken
They are easy to get and they go in the recycling bin at the end!
But mostly we love them because they encourage imagination and open-ended play.
Pretend play is a vital skill for children, and cardboard boxes can easily pretend to be:
a boat on the sea
a car driving along
a bed for a baby
a table for a tea party
a machine
a house for a teddy
a tunnel for a train
a tower of blocks
a funny hat
The wonderful thing about a cardboard box is that the children and adults need to talk about what they are pretending, and how they are going to play with it in order to share their play with each other. This develops:
language skills – using words and sentences
social skills – sharing ideas and agreeing together
play skills – using imagination
fine and gross motor skills – moving the box, drawing on it, cutting out a hole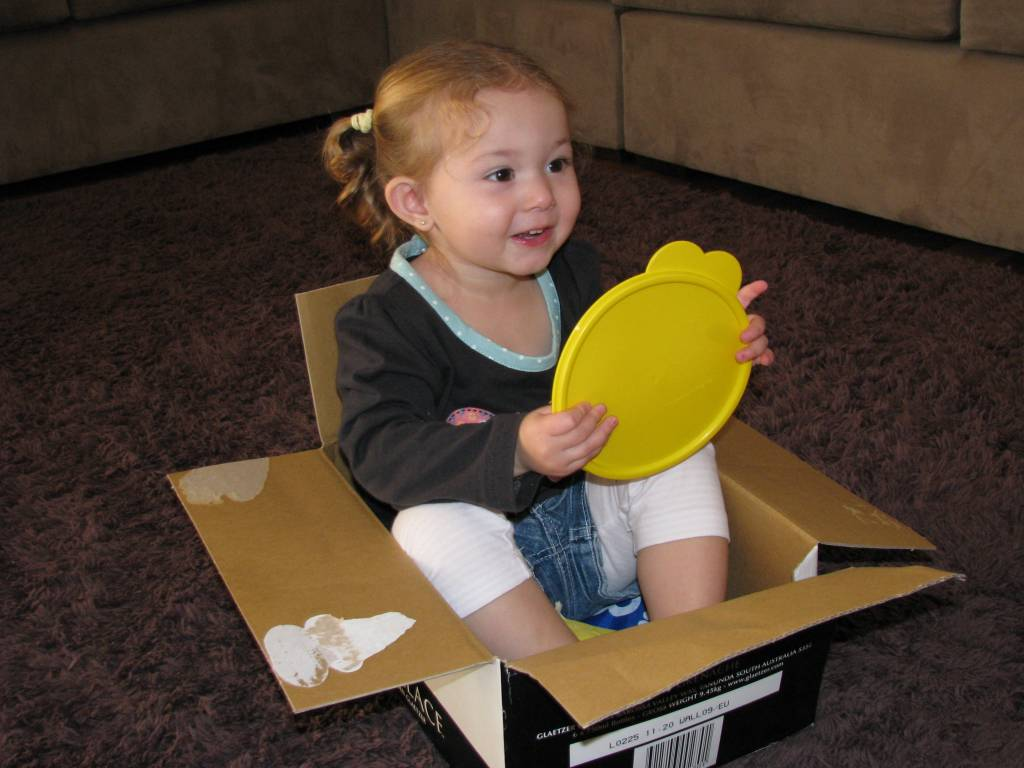 There are also a number of different sensory experiences that a cardboard box can offer:
the feeling of resistance and while you rip it
the feeling of cosiness and safety while you hide in it
the sound of banging it
the rhythm of running your hands over the bumps in the corrugations
poking your fingers in the holes you've made
So next time a cardboard box comes you way – find a child and have a play!