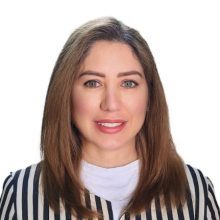 Paris Marefat
Occupational Therapist
Paris graduated from Swinburne University of Technology with a Master of Occupational Therapy and is excited to join the DWSP team. Paris is interested in supporting children and their families by integrating evidence-based practices with a client-centred approach. Paris aims to help clients reach their goals and full potential through meaningful and interactive activities and interactions.
Prior to her current role, Paris also worked as a preschool teacher for over a decade in various educational settings. She has extensive experience in school readiness and maximising children's engagement and participation by empowering them to strive. She is keen to transfer this experience to her new role at DWSP.
Paris can be found at our Northcote, Coburg, and Eltham clinics, and she also provides school-based therapy.
Articles by Paris: Teacher to OT – Paris! – Dee Wardrop