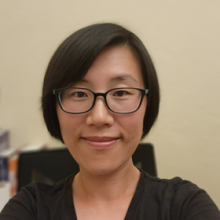 Norah Chu
Speech Pathologist
Norah graduated from The University of Melbourne with a Master of Speech Pathology, where she gained experience working with children on social communication, AAC (augmentative and alternative communication), speech sound, language and literacy. She also had experience working with adult patients following TBI or stroke and with head and neck cancer (voice, swallowing, AAC, speech, language, and communication).
Before speech pathology, Norah worked as an Education Support in a school setting supporting new migrant and refugee students and found her passion in working with students on language, communication, speech and sound individually as well as in a small group.
Norah is enthusiastic about working with children and adults and providing client/family-centred practice. She is fluent in Mandarin and is willing to provide bilingual services.
Norah works at Coburg and Footscray clinics and provides school-based services.