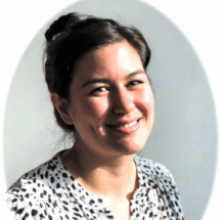 Naomi Buckeridge
Senior Occupational Therapist
Naomi is a Senior Occupational Therapist and leads the OT team. Naomi has been working as an OT for over 10 years. She is vibrant and authentic and is continually seeking out professional development in the most current evidence-based practices.
With her extensive knowledge, she believes and practices a holistic approach to therapy. She understands the importance of building relationships with clients and families and working collaboratively with other healthcare practitioners. Naomi's therapy uses positive behaviour support and a strengths-based approach to help her clients achieve their goals.
Prior to her role at DWSP she worked with the Autism Association of WA and the Albert Road Clinic where she provided therapy for adults with mental health illness. In her Senior Therapist role at DWSP she mentors, trains and supports the OT team. She also provides training and support to the Speech Pathologists on Occupational Therapy.
You can find Naomi at our Footscray, Coburg and Northcote clinics. She is also providing online therapy support for clients. Naomi is also involved in consultation and support services to kindergartens and community programs.
Articles by Naomi Lockdown continues as we're joined by our newest OT, Naomi – Dee Wardrop