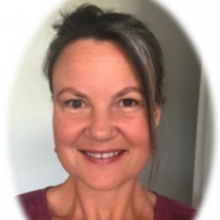 Kathryn Hughes
Clinical Director
Kathryn is a speech pathologist with 20 years experience working with both adults and children in a wide range of settings including hospitals, universities, community health and private practice. She has worked extensively with both individuals and groups, helping people with hearing loss, language disorder, fluency disorders, phonology disorders and Childhood Apraxia of Speech. Kathryn enjoys working directly with children and families and also loves her work as Clinical Director ensuring DWSP continues to offer the highest quality programs and supporting the therapists at DWSP in the fantastic work that they do.
Kathryn's research work on young children and the benefits of bilateral cochlear implants has been published in international journals and she has enjoyed presenting her work in conferences both nationally and overseas.
Prior to training as a speech pathologist Kathryn worked as a primary teacher and a teacher of English as a Second Language in both Australia and overseas. Her travel and her experience as an ESL teacher have sparked a lifelong interest in working with families from culturally and linguistically diverse backgrounds.
Kathryn's professional interests include early intervention, fluency, hearing loss, phonology, apraxia and accent modification.