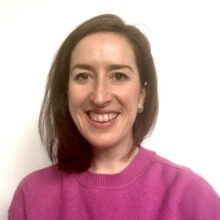 Jane Culvenor
Occupational Therapist
Jane is one of DWSP's senior occupational therapists and has extensive experience working across early intervention and paediatric mental health settings.
She is passionate about providing evidence-based therapy services to children and their families with a focus on child-led interactions and family-centred therapy. Her approach to therapy is playful, caring and focuses on how to maximise progress by integrating strategies for skill development into everyday family life.
Jane specialises in supporting children with ASD and other neurodevelopmental issues and their families with the development of play and interaction skills, understanding and managing sensory processing issues and developing emotional regulation and self-regulation skills.
She has additional training in the DIR/Floortime, ESDM, Family Partnerships, Learn to Play and TEACCH models of practice.
Jane works in our Northcote and Eltham clinics.