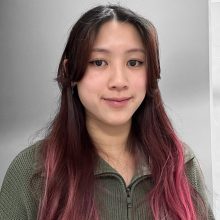 Hannah Dang
Speech Pathologist
Hannah completed her education at La Trobe University in 2021, earning a Bachelor of Applied Science and a Masters of Speech Therapy.

Prior to joining Dee Wardrop, Hannah honed her expertise in a multi-disciplinary clinic, where she provided speech pathology services to individuals spanning various age groups, from young children to adults with disabilities.
Hannah is a bubbly and friendly clinician, passionate about working in clinics, collaboratively within schools, kindergartens and preschools. She firmly believes that incorporating enjoyable and stimulating activities into therapy sessions enhances client engagement and optimises their learning potential.
Hannah works in schools and our Coburg clinic.
Articles by Hannah: Say hi to Hannah! – Dee Wardrop