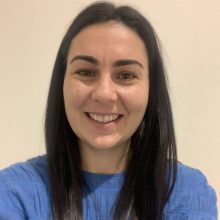 Erin James
Speech Pathologist
Erin has a Bachelor of Speech and Language Pathology from the University of Canterbury in New Zealand. She moved to Melbourne in 2023 to join the DWSP team. During her time in New Zealand Erin worked in schools and early childhood centres supporting children and their families to achieve their communication goals. 
Erin is a positive and approachable speech pathologist, with a strong focus on building relationships with children and their families to help achieve their goals. She is interested in all areas of speech pathology but has a particular love for working with children with speech sound difficulties.
Erin works with young people in our Northcote, Footscray, and Eltham clinics.