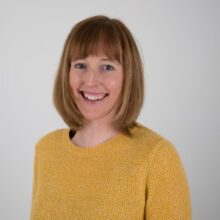 Dee Wardrop
Managing Director
Dee has over 16 years' experience working with children and adults who have speech, language and social communication difficulties. She is passionate about making her specialist knowledge accessible to every parent and family, and brings a wealth of skills from her work in schools, early intervention services and hospitals to our team. Dee prides herself on providing innovative options for service delivery that enable all clients, (whether they be school, organisation or individuals) to achieve the best possible outcomes from their work with our team.
Dee began her career working for the New Zealand government, providing speech and language assessments and therapy services for adults and children. While completing her postgraduate studies she worked at the Cochlear Implant Clinic in Melbourne at the Royal Victorian Eye and Eye Hospital, supporting children with severe-profound hearing loss and their families through the cochlear implant candidacy process and the long term rehabilitation required after surgery. She continues to offer ongoing care to clients with hearing loss in the private setting.
Dee has previously worked as a Senior Speech Pathologist co-ordinating the Deaf and Hard of Hearing Program at St Vincent's Hospital, and also as a clinical educator training graduate speech pathologists at La Trobe University. Dee has presented a number of research projects and lectures at national and international conferences in addition to running the DWSP practice since 2006.
Dee's professional interests include early language development and parent-child interaction, autism spectrum disorders, acquired and developmental speech and language disorders, and hearing loss. She also provides mentoring and support to clinicians in the DWSP team, and supports schools and kindergartens to develop high-quality Speech Pathology and Occupational Therapy programs to support families and students.