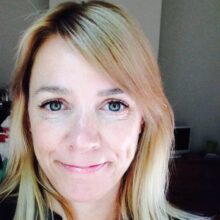 Claire Kearney
Speech Pathologist
Claire is an experienced speech pathologist with an extensive background over 15 years in disability services, early intervention and school based service sector.
Claire is a Mum of 2, who (like so many of our team) enjoys the juggle of parenting and home-life with the exciting challenge and energy of working with families in a professional capacity.
Claire enjoys offering services to a wide range of clients in our team, from articulation and speech difficulties through to complex communication needs and social skills for children, adults and adolescents.
She loves the challenge of meeting new families and working out which therapy approach will best suit the client and the family dynamic.  Claire's clients say they love her sense of humour and the fun she brings to the clinic room in every session.  Claire works at our Thornbury, Coburg and Footscray clinic, as well as providing some school based services.