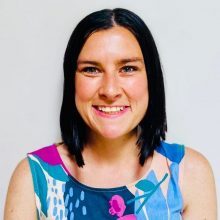 Ruth 
Allied Health Assistant
Ruth is excited to join our Allied Health Assistant team and is currently studying to become a qualified Speech Pathologist after completing a Cert IV in Allied Health Assistance. 
She has a background in organising and representation, particularly in the tertiary sector where she represented and supported students of varying backgrounds and abilities as the Student Engagement, Representation and Events Officer at Box Hill Institute.
Ruth enjoys working as part of the broader team to achieve the best possible outcomes for our clients' quality of life. 



In her downtime she loves gardening and cooking, as well as more adrenaline pumping adventures like skiing and scuba diving. 


While studying, Ruth is keen to put her knowledge into practice in her support role within the clinic.