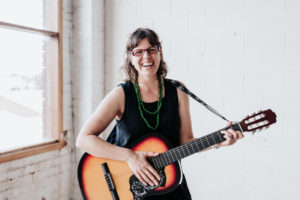 Esther is an experienced speech pathologist who brings her background of over 16 years' experience in health, early intervention and educational settings to her work in our team.
She has a strong commitment to improving communication skills and quality of and has an interest in working with children and adults who require augmentative or alternative communication systems.
Esther's special interest include working with children with disorders of speech, language and literacy as well as developing communication systems for children with complex communication needs, including Autism Spectrum Disorders and Cerebral Palsy.
Esther has worked as the Senior Speech Pathologist in the Comtech Yooralla team for many years, supporting professionals and families throughout Victoria to maximize their communication potential; and achieve the best possible outcome for their communication in their home, education and community settings. Esther is our clinical lead in our Autism Assessment team and provides clinic based and community services from our Thornbury clinic.