My name is Laura and I am a speech pathologist who joined the DWSP in October 2019. I am thoroughly enjoying working here at DWSP in our well-equipped clinics and alongside a team full of supportive, kind and experienced clinicians.
I have always enjoyed working with people with additional needs. In high school I volunteered at Christmas respite camps where I had the privilege to help look after children with additional needs for a few activity-filled days and during University I volunteered at a Special Developmental School. I was drawn to study speech pathology because I believe that every person has the right to be heard, respected and included.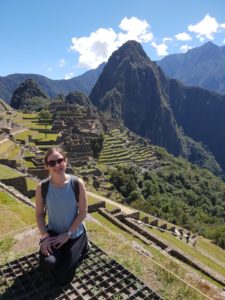 I feel very privileged to be a small part of my client's communication journey. My goal is to help my clients achieve their full potential and have the abilities they need to participate meaningfully in their families and communities.
I grew up in Tasmania and moved to Melbourne to study. Even though I am a very proud Tasmanian, and I hope to return one day, I am enjoying living in the city and am making the most of the food and arts culture here. In my spare time I enjoy going to my church, reading books and strolling through food or art markets.