Laura joined our team in December 2016.  She works alongside our Speech Pathologists and Occupational Therapists to help clients with individual and group goals.
Bringing experience in a ra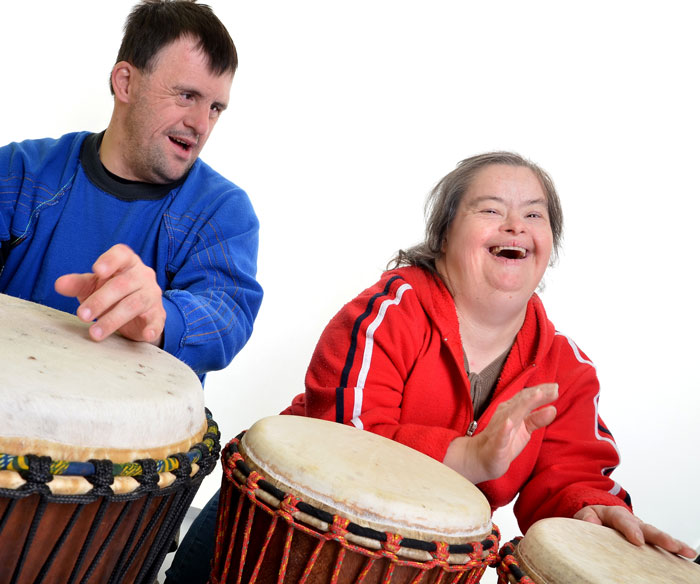 nge of different areas spanning from early intervention and special education to palliative care and bereavement, Laura brings a client focussed, caring and family-centred approach to her role in our team.  She has a strong passion for working with children and families and loves seeing children thrive through the naturally engaging use of music.

Laura believes that she has not yet met a child or client who does not love music in some way, and is passionate using  that engagement to help them develop in other areas.   Laura also enjoys working with adults with disabilities, using her therapy to provide opportunities for social interaction, choice and control, self-expression and validation of their individual identity.
Laura tailors her music therapy sessions to provide opportunities to work on social skills, language and communication, or fine and gross motor skills.  She encourages self-expression and validation of the individual through their creative and imaginative use of music.  She believes that music changes the way people feel – and says Music Therapy can be seen as a "sneaky therapy" in that it uses fun to work towards social, communication and language or other goals.
During music therapy sessions with Laura, clients and families may sing songs, choose songs, write songs, play instruments, dance and do some movement activities.  Laura plays guitar, sings and bring a variety of instruments that anyone can play.  She also offers family music & movement groups each term.
Please contact reception for more information about Music Therapy services or to book an appointment with Laura at the Footscray or Thornbury clinics.