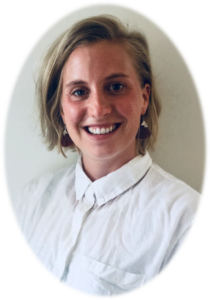 Ella graduated from Monash University after completing her Masters of Occupational Therapy and also completed a Bachelor of Exercise Science at Victoria University in 2009.
Ella is a motivated Occupational Therapist who is dedicated to supporting her clients and their families to reach their full potential. Ella believes that a strengths-based and family-centred approach provides the best outcomes when working with children and their families. Before joining DWSP, Ella worked with adults in orthopedic rehabilitation, and in the community with clients with an acquired brain injury. Ella also comes to us with an array of transferable skills strengthened from professional experience in University Student Support and Exercise Physiology.
Ella has experience in both private and public settings; including at clinics, hospitals, schools, community, and a sensory gym. Ella is a compassionate therapist, who values the relationships she builds with clients and their families. Ella is committed to ongoing professional development and prides herself on continuing to grow her skill set and expertise.
Ella is in our Coburg and Footscray clinics on Monday-Friday, and fortnightly Saturdays.