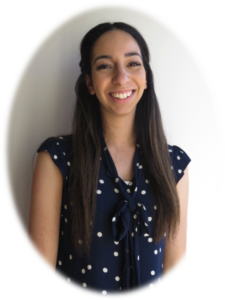 Diana received her Master of Speech Pathology and her Bachelor of Health Sciences from La Trobe University and is a practicing member of Speech Pathology Australia (M.S.P.A) and joined the DWSP team in 2019.   She has experience working with children who have a range of speech, language, learning and pragmatic communication difficulties, as well as children with autism spectrum disorders.  Diana has worked in mainstream schools, clinics and home settings with both individual clients and their families.
Particularly interested in speech sound disorders, literacy difficulties and language delay, Diana enjoys keeping up to date with the most current research.  She always aims to incorporate up to date, evidence-based techniques into engaging therapy.   She is a certified provider of Hanen and Cued Articulation therapies, supporting her work with clients who stutter or have speech production difficulties.    Diana works at our Thornbury and Eltham clinics, and provides evening and weekend appointments.
Her gentle personality makes her a really compassionate therapist, and her clients enjoy her warm and positive approach to working on their goals.  She enjoys building relationships and working alongside families to help their children thrive and flourish.   Diana believes that children learn best when therapy is engaging and tailored to their specific needs, interests and goals and she works hard to understand what is motivating for her each of her clients.