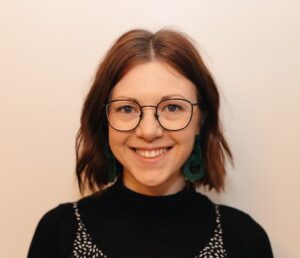 Amy is a registered psychologist who has completed her Masters of Educational and Developmental Psychology with Monash University. Amy has a keen interest in how people learn and develop as individuals and within their relationships. She acknowledges that we're all on our own journey and believes that everyone deserves a safe and supportive space to engage in self-discovery and personal growth.
Previously, Amy has worked in both community and private settings providing counselling and assessments to children, adolescents and adults with a range of presentations, including autism spectrum disorder, intellectual disability, inattention/hyperactivity, behavioural and interpersonal difficulties and childhood trauma and adversity. Prior to becoming a psychologist, Amy was a social worker whose role included supporting vulnerable families as well as children in foster care. She has also contributed to scholarly research on the well-being of foster carers, the impact of infectious outbreaks on children and adolescents and school-based responses to domestic violence.
Amy's professional interests include developmental and psychoeducational assessments, behavioural challenges, anxiety and depression, self-esteem, and family dynamics. Amy offers holistic and comprehensive services to individuals and families using a non-judgemental and strengths-based approach. She strives to understand the unique issues and specific cultural contexts applicable to her clients in order to provide a service that is sensitive to their specific needs. She also works collaboratively with clients and the system around them (including parents/carers, schools, and other relevant professionals) to achieve positive outcomes for clients.
Amy works from the Thornbury clinic on Wednesdays and Thursdays.