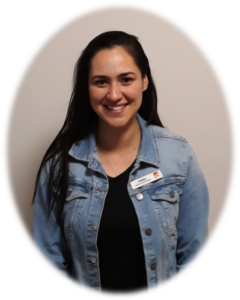 Nataly joined our team in 2019, bringing with her a Masters in Speech Pathology from La Trobe University together with a Bachelor of Arts in Psychology and a Masters in Counselling.   In addition to this Nataly has completed further training in Applied Behaviour Analysis (ABA) working with a number of clients to support their interventions.
Nataly has extensive experience in Australian and internationally – working across a wide range of individuals including children with autism, intellectual disability and AAC modalities.  She is also fluent in Spanish and can offer sessions in Spanish or English.
A fun, warm and enthusiastic clinician, Nataly has a passion for working with children and adolescents of all ages and inspiring them to define and achieve their goals . She is excited to combine her knowledge of ABA and speech to work with a range of clients and to building strong relationships with both clients and families to support the therapy journey.
Nataly works at our Thornbury clinic and in schools across Melbourne.  She offers weekday, weekend and evening appointments.