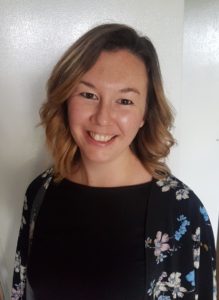 Erica is one of our senior Speech Pathologists working with a clinical caseload and mentoring and training new graduate clinicians.  
Erica brings many years of experience to her role at DWSP in the provision of evidence-based care.  Her areas of professional interest include working with children with pre-verbal skill development, early speech and language development and autism spectrum disorders.
Erica is certified in the delivery of the Hanen programs 'It Takes Two to Talk', 'More Than Words' and 'Target Word'. She is also trained in PECs, Parent Child Mother Goose and The Family Partnerships Model. As a member of the Australian Association for Infant Mental Health Erica runs her therapy with a respectful and responsive approach.
Since completing her Autism Diagnosis certificate in 2016, Erica leads our Autism Spectrum Disorder diagnosis team.    She has particular interest in working with children who present with Autism and helping them to develop their skills.
Erica co-ordinates our group therapy programs with a focus on ensuring we provide a range of group programs, including social skills, school readiness, music and movement and language development as well as education sessions for parents/carers.
In her role as  Assistant Clinical Director, Erica is responsible for managing our Clinical Excellence Program.  She guides DWSP in current evidence and best practice standards, and co-ordinates our Professional Development Program.   Erica works in our Footscray and Coburg clinics.