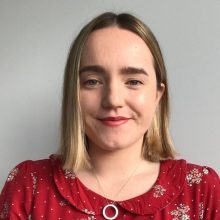 Tia Stephenson
Occupational Therapist
Tia graduated from Swinburne University with a Masters of Occupational Therapy Practice. Along the way, Tia has also completed a Bachelor of Health Science with a major in Psychology and Health Promotion.

Previously working in community health before joining the DWSP team, Tia brings her experience of working with children with ASD and ADHD, developmental delay, neuromuscular conditions, such as Charcot Marie Tooth (CMT), Spinal Muscular Atrophy (SMA), and Cerebral Palsy (CP), and intellectual disability to the practice. With a love of arts, Tia puts a strong emphasis on ensuring that therapy is fun and engaging for children.

Before joining the DWSP team, Tia worked with children and adolescents to develop skills in play, gross and fine motor skills, self-care, motor planning, independent living, social interactions, sensory modulation and emotional regulation skills. She also has experience prescribing and fitting assistive technology, such as wheelchairs and activity seats, for children with neuromuscular conditions.

Tia uses a strengths-based and family-centred approach when working with children, adolescents and their families. She is warm and gentle, and is passionate about forming strong relationships with families to help children achieve their goals.

Tia works at our Northcote and Coburg clinics.