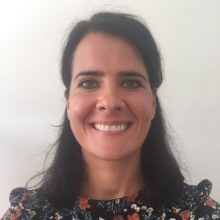 Megan joined the DWSP team in 2022. She is a registered psychologist and clinical psychology registrar.
Megan is passionate about working with children and adolescents and believes in the importance of working with caregivers alongside their children, to support the wellbeing of the whole family and the development of strong and attuned relationships. Additionally, Megan has a keen interest in early intervention and its role in promoting healthy child development. 
Megan draws on evidence-based interventions while recognising that each individual is unique and requires an individualised approach to support them on their journey. She also values collaboration and multi-disciplinary approaches to ensure that each person is supported holistically.
Previously, Megan has worked in community, public and private settings providing counselling, treatment and assessments for children, adolescents and adults with a broad range of presentations including anxiety, depression, autism spectrum disorder, intellectual disability, developmental differences, grief and loss, inattention/hyperactivity, childhood trauma and behavioural and interpersonal difficulties. 
Megan works from the Northcote and Coburg clinics on Thursdays and Fridays.