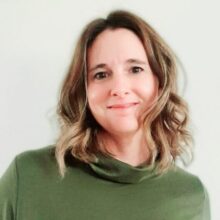 Macarena Franco
Allied Health Assistant, Occupational Therapy
Maca Joined the DWSP team in 2020 as Allied Health Assistant (OT). She graduated in Australia in 2019 and she brings experience working as an Occupational Therapist overseas for over 7 years.
Her extensive experience in Argentina involved working with clients of all ages. She worked as an OT at special developmental schools, as well as working for the community in a private setting with adults and teenagers in psychiatric clinics and nursing homes.
Maca has a particular passion for working with children. She enjoys assisting and supporting families and individual clients with everyday life and learning skills in a clinical setting, schools, and home visits.
Maca speaks fluent Spanish and understands Italian/Portuguese