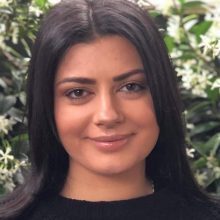 Lauren Khalil-Salib
Music Therapist
Lauren graduated from The University of Melbourne in 2019 with a Master of Music Therapy and has a Bachelor of Creative Arts (Music and Media). She has since undertaken training to be a Neurologic Music Therapist, and additional certificates in areas including Neonatal Intensive Care Unit – Music Therapy (NICU-MT) and Rhythm and movement for Self-Regulation (RAMSR). 
Lauren has gained clinical experience as a Registered Music Therapist in various areas including, acute paediatric palliative care, NICU, acute neuroscience and rehabilitation as well as community and private practice in disability across the lifespan. She has a keen interest in infant and parent dyad work focussing on attachment and bonding, as well as Neuro-Rehab and looks forward to utilising the skills acquired in acute medical settings to support individuals in the community. 
Outside of clinical work Lauren is an active member of the Australian Music Therapy Association where she has been on multiple committees and currently holds a position on the Operations Committee as the Chair of Social Media. 
Lauren looks forward to working with clients at the Northcote and Coburg clinics.