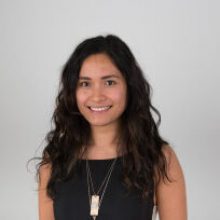 India Woodbridge
Senior Speech Pathologist
India was inspired to work with children after volunteering at an orphanage for children with significant disabilities in Ho Chi Minh, Vietnam in 2007. The experience gave her a holistic understanding about interacting with children in simple and positive ways that can influence their development significantly. Upon returning to Australia she continued working with children with special needs in private practice.
India has experience working closely with children and their families within the home, school and clinic settings. She has worked with a diverse paediatric population, including children and adolescents and adults
with acquired brain injury, autism spectrum disorder, cerebral palsy, intellectual disability, developmental delay, and speech and language delays and disorders. India has an interest in working with children with challenging behaviours, developing conversational skills and functional communication skills.
India provides speech and language assessments and therapy, and collaborates with occupational therapists to provide multidisciplinary care. India works in both the Thornbury and Eltham clinics and school based settings. She also co-ordinates the DWSP telehealth service and currently also offers online consultations for clients and families, with many clients accessing both face to face and online supports to achieve their goals.