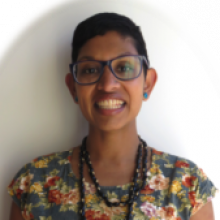 Dilinie Colville
Senior Speech Pathologist
Dilinie's role at DWSP is as a Senior Speech Pathology Therapist with over 12 years of experience in the sector. Her skills help clients with early intervention, infant feeding and pre-school and school age speech and language development.
Dilinie is passionate about helping children and families manage feeding and eating. This includes guiding mothers and infants with breastfeeding issues and early solid food introduction. Her work also involves working with children to develop their early speech, language and social skills. She often adopts a play-based approach to her therapy and learning.
Dilinie's senior role has afforded her the opportunity to manage our multi-disciplinary Feeding Clinic at the Coburg site. She has also become a great mentor and support for other staff members.
You can find Dilinie working at the Coburg and Eltham sites. She is also offering appointments online.