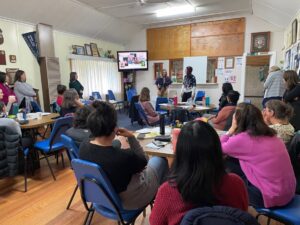 Have you ever wondered what our Speechies and OT's do when they aren't in session? Here is a peek into how we spend our time out of session.
Owner and all-around legend, Dee, puts a large emphasis on team building and professional development and the Team pride themselves on keeping up with the most current practices and tools.
So, we often take time out of our busy therapy schedules to learn some new stuff and have some fun. Recently, we spent the day at Fairfield Bowling Club to do just that.
Speech Pathologist and our Assistant Clinical Director Erica put the day together for us. We started out with presentations on some new resources, then a presentation from an NDIS representative. In the afternoon, the Feeding Clinic team led some discussions around feeding issues with children and the day was finishing with a how-to on multi-disciplinary sessions.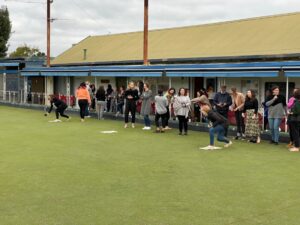 After all of that we were ready to let our hair down. The bowling club opened its bar and let us loose on the bowling green. After a quick lesson, the competition was underway.
I can't say that I witnessed a huge amount of bowling 'talent' but the game was enjoyed by everyone.