COVID 19 update:  As of Sunday 18 October – the Victorian Government has announced a return of face to face supports for Allied Health Practitioners.  
The government had previously indicated that Allied Health re-opening will be subject to density quotas within buildings, and possibly to movement restrictions between sites.
The Victorian Government has made a strong recommendation today that Telehealth (online) services should still continue to be provided rather than face to face where ever possible.  We anticipate this will continue to be how most services are delivered for some time. 
What does this mean for client sessions?
This week (Mon 19 Oct – Sat 24 Oct) we will not be offering any face to face services in the community or clinic.
We are awaiting guidance from our professional bodies as to the exact nature and restrictions around returning face to face.  Remaining online this week will give us time to ensure our return to in-clinic care is safe for everyone and that we have an approved plan for the services we're providing.
From Monday 26 October,  if we are able to offer you a face to face session instead of your online appointment, we will contact you to offer this.  Until this time, please assume your session is online.
Therapists each have a list of clients prioritised for in clinic sessions, and over the coming months we will gradually be increasing the services and days we offer in clinic.   For the next few weeks, this may still be very limited.
Please be patient with us as we work to understand what these new changes this means for our clients and our team this week, and plan for the months ahead.   We hope with a steady and cautious return, we may be back to normal for all services in 2021.
Why isn't DWSP just opening back up straight away?
In many ways, the decision to close the clinics and move online was an easy one in the face of COVID-19, and as a practice we are pleased that we moved swiftly and decisively on this.  We know that telehealth hasn't been ideal for everyone, and for some clients has become harder as the months have gone on.  However broadly speaking, for many clients and families it has helped to maintain routine, connections, and ensured ongoing progress and support for home based goals.
The decision to move back to a face to face model is much harder, and much less black and white.  In returning to clinic based care, DWSP staff and clients face a number of challenges as a community, which we want to acknowledge and share here so that we may all reflect!
Families and clients who changed appointments during home schooling, or cancelled services to wait for the resumption of in person sessions may no longer have access to their preferred appointment times.   This means the demands for out of hours appointments will rise dramatically, and families may be unable to access session times they had back in March.   Families wanting to return to face to face care may not yet have access to all the in-person sessions that they want, and this may be frustrating.
Clinicians face the demands of their own families and their own health, which may mean they have less capacity to offer services, are reluctant to visit multiple sites, or may be cautious about returning to the clinic and managing social distancing with clients, siblings or families in sessions.    Clinicians may also be reluctant to visit individual homes with multiple family members, and prefer to remain in the clinic with strict safety protocols.
Schools and childcares may be reluctant to have our (external) staff onsite, or may only agree to have our staff if they are not visiting other sites.
DWSP needs to ensure everyone in our community feels safe and supported, that we comply with ever shifting guidelines, support our staff, and assisting our clients to access the best level of care we can provide.   We want to ensure access for everyone to some in-person supports.   We need to ensure we manage our risk carefully and are not responsible for spreading illness within multiple communities.  Above all, we will prioritise safety for everyone, and we are placing this at the heart of all of our choices as we return to the clinics.
Everyone is tired after a long 6 months, and adjusting to this new normal, and we're all hoping the gains we've made as a community will ensure we have Christmas and summer out of lockdown.
Looks like it will be a busy week while we manage all these factors.  Luckily we've been planning and preparing for a while!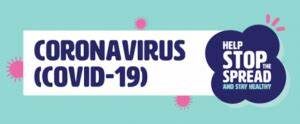 What factors does DWSP need to manage?
There are a number of risks we will be seeking to manage:
All of our clinicians travel between clinic site, schools and community visits such as homes and kindergartens.  We are conscious of our potential to be "super spreaders" moving rapidly between different communities across Melbourne.   As such, our clinicians will likely only attend one site per week.
Clinicians and clients spend up to 45 minutes in a closed space together for therapy sessions.  As such, we may need to spread therapy sessions out to allow for ventilation and adequate cleaning, or potentially offer sessions in our outdoor spaces.
Limiting the number of staff, families and clients in our clinics at any one time – as such, face to face sessions may be offered to families who have been prioritised by their therapist as urgently requiring face to face care.
Ensuring adequate cleaning protocols are in place
Ensuring our COVID safe plan is in line with professional guidelines – and make sure we have adequate PPE if required
Ensuring staff are safe and supported to do their jobs safely – as such we'll be checking in with everyone to ensure they are comfortable to return
Ensuring clients are safe and understand the steps we are taking as a practice to ensure safety and access for all.
What happens now?
It will be a busy week for us this week!  We will be working with our team to understand their own health needs and any concerns around returning face to face.
We'll also be waiting on confirmation from our professional bodies about restrictions and guidance for the services we provide, then working to make sure we're compliant.
Once we are able to offer you an in person session, we will contact you.
Thanks for your patience and understanding as we work through this part – to the new COVID normal on the other side.
We can't wait to be out of lockdown, back in the clinic, working with our colleagues and our clients face to face once more.
The DWSP Team