As Melburnians work our weary way through winter in Lockdown v3.0, many families are telling us their kids are missing the social aspect of their learning and their personal connection with friends and peers.
So… we've been working on developing some programs that can support this social connection, provide a bit of a difference in our online sessions, whilst working on therapy goals.  We're now thrilled to introduce our Learning with Lego group. This is a fun, evidence-based program which uses Lego to build social skills through group play.  You can use your home Lego or Duplo stash to participate.   We've been doing therapy with Lego for many years, but the recent series of Lego Masters has really raised the level of interest again from kids and adults alike.
Why work with Lego?
Therapy with lego is accessible – most kids have some at home already, and playing together can help to develop and reinforce many important skills needed for social interaction with peers.  Goals when working with Lego can include: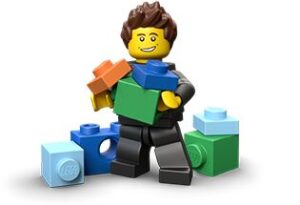 maintaining attention, sharing and turn taking
creating awareness of the importance of group rules to allow everyone to participate
communications skills and working in a team
following directions and asking for help
problem solving and making friends
creating a sense of belonging and learning how to manage assigned responsibilities and tasks
developing friendships based on a common interest ​ ​
Bonus: It's really fun for everyone – and doing this type of play online rather than in person means we need to learn to share our ideas in different ways.
How will the sessions run?
All sessions will be run online, in a small group over Zoom.
Each child will learn about different communication roles within the group setting, and after learning about the skills involved, will take a turn to work in a different role in the group each week as we work together to create the ultimate Lego masterpiece.   We're aiming to build a range of communication skills and an awareness of the different ways we can interact to reach a shared goal.
Additional groups will be offered for different age ranges with slightly different goals in the coming months, with some evening sessions when face to face learning resumes.
Interested in joining in?
Ages: (7-9)
Dates and Times:  The program will start on Tues 25/8 @ 5.30pm with an optional evening parent information session.
Group Sessions:   1.30pm – 2.15pm on 4x weekly Tuesdays (1 September – 22 September inclusive)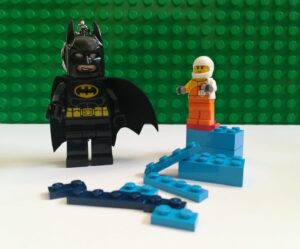 Tues 01/9
Tues 08/9
Tues 15/9
Tues 22/9
Therapist: Tess Neates – Occupational Therapist
Cost: $300 (includes parent information session + 4 group sessions) and payment in full is due at the time of the parent session.
We also offer the option of an individual feedback session (30 mins) which can be booked for feedback (at additional cost).
Contact our reception team on reception  or your therapist to book your spot.