Hi, I'm 
Emily
 and I joined the DWSP team as an Occupational Therapist in July.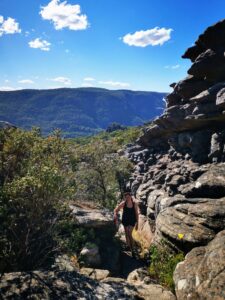 It's a very interesting time to be starting a new role!  With COVID 19 restrictions in place and the service running only via tele-health, the team have got some great systems for providing care, and I am loving being able to meet people in their homes and learning about children's favourite toys.  It's a funny way to get to know a new team, but everyone has been great and we've got our online support and social programs running really smoothly.
I have been working in community health with adults for the last year and before that I was a school based OT working in a specialist school.  I became an OT because I love to play, be a problem solver and support people to do the things that are important to them.
In my free time I love going out to eat, catching up with friends, walking in nature and more often at the moment reading and relaxing at home! I am excited to join a team of passionate therapists to continue to learn and grow with, while supporting families to reach their goals.