Coming to You in July 2018: Voyager Pilates at DWSP – Thornbury
We are excited to introduce Sarah, our new pilates instructor.  Sarah will be running a "Parent Pause" Pilates program at our Thornbury clinic, offering parents a brief period of time out and self -care while their children are in session.   Read on to find out more about Sarah and what she will be offering.       She's warm, she's friendly, and her passion for her work and her inspiration to care for carers is really inspiring. – Dee
A big hello to you all! My name is Sarah, and I'm excited about joining the DSWP community!
I was born in Texas, and moved to Melbourne in 2010 after graduating with a degree in Early Childhood Education. What was supposed to be a brief gap year has turned into eight years! My husband and our adopted fur- baby live in Preston.
My oldest brother has two daughters on the spectrum. One found her voice through amazing speech therapists, however the youngest still struggles to communicate fluently. My brother and his wife dedicate every free moment they have outside of their full-time jobs to ensuring that their girls develop and enjoy life. While I thoroughly admire their devotion, I know their daughters' wellbeing often comes at the expense of their own and it is because of this that I am passionate about giving back to those who put the needs of others first.
Over the years, I have explored many ways to best support carers, including completing Level 1 ABA Therapist certification and volunteering. The 'aha!' moment came when I recognised that a carer can be anyone – parents, grandparents, siblings, even extended family, and friends. As I contemplated how I could provide valuable support to such a broad range of individuals, I realised that I could combine my passion for Pilates with my desire to give back. With that, Voyager Pilates was born.
I'm an advocate of Pilates because it engages the entire body and mind. Instead of feeling exhausted after a session, I feel energised! The movements are controlled, challenging and empowering, and can be modified to suit any fitness level or body type.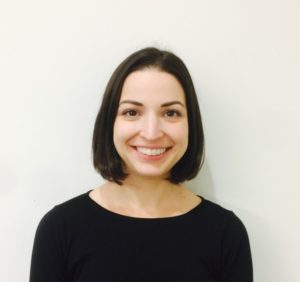 I hope to establish a relationship with carers who attend the Thornbury (clinic) and later I hope to also offer these services at Footscray.   In planning the service, Dee and I have taken extra care to cater for the DWSP community. Private, semi-private and group sessions are available; the schedule has been tailored to enable DSWP parents to participate in Pilates classes at the same time their child is having therapy. However, sessions can always be booked independently to therapy sessions; and siblings or even the entire family can take part!
More information on prices and times can be found at DWSP Reception.  And, if you're interested, I would love you to complete the questionnaire so I can stay on top of what suits your needs.
I hope to meet you soon!.
Sarah