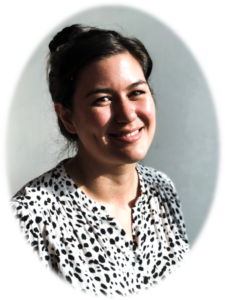 Naomi has been working as an OT for over 9 years and brings a rich and diverse professional background to her work in the DWSP team, including early intervention and school based teams role in community health team at the Autism Association of Western Australia, and a role working at the Albert Road Clinic working with adults with mental health illnesses.  Naomi identifies that being a compassionate listener who is able to understand where clients and families are coming from as being one of her greatest clinical strengths, in additional to her comprehensive knowledge of assessment and treatment options.
Naomi is passionate in using positive behaviour support and strengths based approach to support her clients to achieve their potential and goals.   She believes in a holistic approach and using family centred practice, and understands the importance of building relationships with clients and working collaboratively. Naomi is an authentic, vibrant clinician and continually seeks out professional development to provide the most current and evidence based practices.
Naomi is in our Coburg, Eltham and Thornbury clinics on Tuesday-Saturday.  She is currently providing therapy via Telehealth during Covid restrictions and will continue to offer online support for clients not wishing to attend in person sessions.