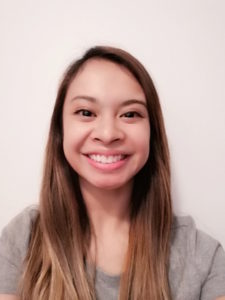 Kim holds graduated with a masters degree in Speech Pathology in 2015 and joined our team in 2018 in an internship role.
Kim provides clinical support to the therapists, covers the reception desk supporting our service development processes, and delivers therapy programs to clients in the clinic, in the community and in schools.
Kim is enjoying observing and working alongside all the therapists in the team and developing her own areas of professional interest.  She is able to offer a therapy-aide program for families wishing to access intensive services at a low rate, and also offers speech pathology at no-out of pocket cost to clients with a Medicare referral.
Kim has a warm and gentle manner and is passionate about learning as much as can about al aspects of speech pathology care – and improving quality of life and outcomes for every client she works with.