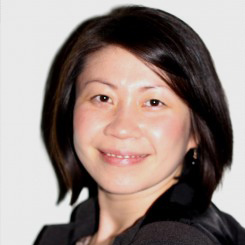 Christina has transitioned her skills from the educational setting to the private setting. Her background in working with children with special needs (including Developmental Delay, Intellectual Disability, Autism, Down Syndrome, Cerebral Palsy) has developed her professional knowledge and interest in Augmentative and Alternative Communication (AAC).
Christina brings the experience of working closely in a multidisciplinary team to deliver individual and group assessment and therapy. Her years of working in the school setting has given her a greater appreciation for a holistic approach by engaging with all people that impact on the child's development, that is; caregivers, educators and health professionals.
Christina is trained in Hanen, PECS and the SOS Approach to feeding. She also has a strong interest in problem feeders / picky eaters and the development of literacy.