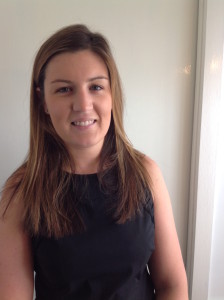 Bridget has always had a passion for language and helping people. She thoroughly enjoys working with children of all ages and their families.
She is an experienced speech pathologist and has worked in a range of paediatric settings in Sydney and Melbourne in both the education and private setting.
Bridget's background includes working with children with speech sound delay and disorders, language delay and disorders, fluency disorders, literacy and learning difficulties. She also has experience working with children with Autism, Global Developmental Delay, Downs Syndrome and Hearing Impairment.
Bridget's work in schools working collaboratively with the teachers and staff, as well as providing staff in-service to teachers, and implementing the Speech Therapy Assistant's program. Bridget is a Hanen, PECS, Lidcombe and Prompt trained therapist.