Amelia graduated from La Trobe University with a Master degree in Speech Pathology. Throughout university, Amelia worked as a communication aid and family support for families who had children with special needs. As such, Amelia learnt to appreciate a family dynamic and the importance of functional communication in the home environment.
Following her graduation, Amelia moved to Tropical North Queensland to experience constant sunshine and ample humidity! Whilst there, Amelia provided therapy to children, adolescents and adults with complex communication needs, feeding aversions, articulation and language concerns and literacy difficulties.
Craving a variety in seasons and some good coffee, Amelia has moved back to the city where she grew up and has joined our team at DWSP.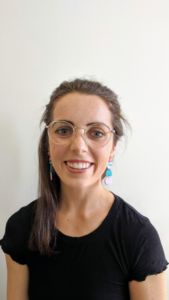 Amelia believes her areas of passion are constantly evolving to include more areas, however she has a particularly keen interest for literacy, developing language, feeding aversions and AAC. Amelia has specialized training in PROMPT therapy, SOS therapy, and PODD (Pragmatic Organisation Dynamic Display).
Amelia believes in, and encourages family involvement so that therapy can continue in the home environment. Ensuring a consistent and calm personality allows her clients to feel at ease and comfortable when learning. She works hard to develop a trusting and respectful relationship with her clients and their families, and finds great joy in feeling a part of the client's development and success.