Alyssa is new to Melbourne and has recently joined the DWSP team from the USA.
Alyssa completed her Bachelors Degree in Speech and Hearing Sciences from Was
hington State University in 2011 and completed her Masters Degree in Communicative Sciences and Disorders from the University of Redlands in 2013.  Alyssa holds a Certified Practising Membership with Speech Pathology Australia as well as a Certificate of Clinical Competence (CCC) from the American Speech, Language, and Hearing Association.
Alyssa has extensive clinical experience working with school age students to support language, literacy, speech, and social skills, and enjoys clinic based and school outreach therapy.    She also has experience working with preschoolers, having worked in Early Childhood Intervention Services with children with developmental delays and Autism Spectrum disorders.  Alyssa is a Hanen Certified Speech Pathologist.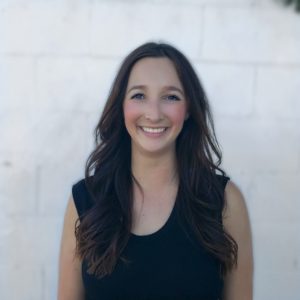 Alyssa believes collaboration with parents, teachers, and other team members is essential in assisting clients to communicate independently, maximise their learning potential, and create
positive social relationships at home and in the community. (Teamwork makes the dream work!). She also believes children learn best when they are having fun and utilises a structured, routine-based approach to create interventions that are predictable, engaging, and functional in supporting communication development across multiple settings.
Alyssa works in the Thornbury, Footscray, and Eltham clinics, and offers evening and weekend appointments.