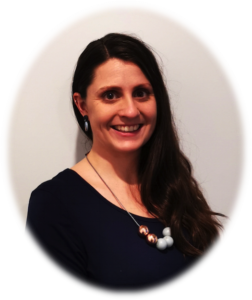 Emily
 brings over 5 years experience working in specialist schools and community health settings to her work in the DWSP team.
Emily
 started her career as an Occupational Therapist working in a specialist school setting supporting children from 5 to 18 to be able to engage in their schooling.   This role involved working collaboratively with teachers, support staff and families as well as engaging the students in the therapy process and developing meaningful and motivating goals to work towards.
Emily
 has also worked  in a community health setting supporting adults from 18 to 100 to meet goals that are important to them in their homes and community, including personal engagement, safety, productivity and leisure.
Within these settings Emily
 has experience in helping students and families work towards goals in self care (going to the toilet, having a shower, getting dressed, eating), productivity (completing school work activities, addressing curriculum goals, learning handwriting) and leisure (play on the playground, play with others and play in the classroom) and really enjoys the  fun and energy that develops in a therapy relationship when working with school age and preschool clients.   She also enjoys helping older clients work through their own goals and identify what outcomes will best help them to achieve their goals.
Emily
 is a big believer in the power of occupation and uses a person centered and family centred approach to work with people across their lifespan engage in activities that are meaningful to them.  Emily is a fun and energetic therapist, and brings her broad range of skills and experience to share with her clients and their families.