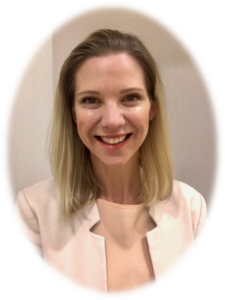 Sarah has over 24 years experience in the field of paediatric communication difficulties. She has extensive experience with speech sound disorders (including childhood apraxia of speech), developmental language disorders, literacy difficulties and social/pragmatic difficulties along with associated conditions such as attention deficit hyperactivity disorders, autism spectrum disorders and global developmental delays.
Sarah reliably delivers evidence-based therapy and is always attentive to her client's needs so that children and parents alike are empowered and satisfied with their own success. To achieve this, she uses a wide variety of engaging and effective resources and therapy techniques, designed to facilitate programs that deliver rapid results. One of Sarah's greatest assets is quickly developing trust with each child, blending light-hearted play and oodles of fun, so that each child feels safe and willing to risk making mistakes as they learn.
During the first 12 years of Sarah's career she provided treatment within hospitals, community clinics, preschools, childcare centres, schools and homes. Sarah has also lived and furthered her career in London where she created, delivered and evaluated various education and training programs for parents, teachers and speech pathologists. Many of these programs continue to independently run today over in the United Kingdom. During the second half of Sarah's career, she has solely worked as a clinician in private practice in Melbourne. The diversity of this experience has given Sarah a unique depth of insight which she uses to create collaborative working relationships with her clients and relevant professionals.
Sarah is compassionate about the impact communication impairments can have on family members. Everyone involved in the process experiences being understood, valued and taken care of. To achieve the best outcome, Sarah encourages parents to jointly set therapy goals and actively engage in the intervention.
The coronavirus pandemic has allowed Sarah to embrace a whole new world of intervention where interactive therapy using a green screen and dynamic virtual backgrounds has proven to be remarkably engaging for clients of all ages.