Erica has extensive experience working in the early childhood intervention sector in both regional and metropolitan Melbourne.  She provides evidence based care for school and preschool aged children and has a passion for supporting children with pre-verbal skill development, early speech and language development, and adults and children using augmentative and alternative communication (AAC) and strategies to support complex communication needs.  Erica also enjoys working with young children with feeding and meal time difficulties.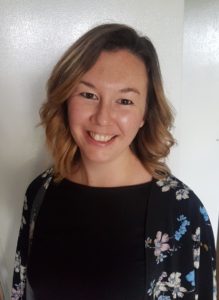 Erica's has a strong professional interest in working with individuals on the autism spectrum and in 2016 she completed her Graduate Certificate in Autism Diagnosis at The University of Western Australia. Erica received her ADOS-2 training during this study period and is experienced in the diagnosis of and intervention for individuals across the lifespan.
Erica is a competent group facilitator (including groups for; social skills, school readiness, music and movement and early language development). She also enjoys providing education sessions for parents, caregivers and individuals working in the early childhood sector and school systems.
Erica is a Hanen certified speech pathologist with experience running 'It takes two to talk', 'More Than Words' and 'Target Word' as both individual and group interventions. She is also trained in PECs, Parent Child Mother Goose and The Family Partnerships Model. Erica aims to provide family centred practice that is respectful and responsive to the client and their family. She is an active member of the Australian Association for Infant Mental Health and provides intervention that supports healthy social and emotional development in children.