Megan is an enthusiastic and caring speech pathologist who graduated from Charles Sturt University, after completing a Bachelor in Speech Pathology in 2010. Megan has extensive experience working with young children and values the principles of family-centred practice.
Megan has a background of working with children and their families within Community Health settings across Melbourne. She really enjoys supporting children presenting with speech, language, play, social or fluency difficulties.
Megan has also worked at the Victorian Autism Specific Early Learning and Care Centre and is a Certified Early Start Denver Model therapist. She takes care in providing individualised speech therapy plans for children with a suspected or diagnosed autism spectrum disorder.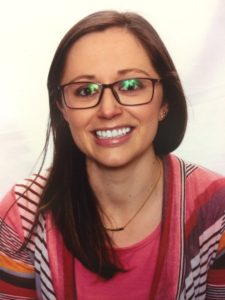 Mean is passionate about evidence based practice and has completed a wide variety of speciality professional development trainings including Hanen, Lidcombe Program, Picture Exchange Communication System (PECS), Child Play Therapy and PROMPT for child speech sound disorders.
Megan works in a collaborative way with other professionals and assists to empower families in their child's management. She brings a warm and caring nature and has a special interest in autism, and early language development and helping young children to find their first words.
Megan works across all three clinics: Thornbury, Footscray and Eltham.