Come and Join Our Team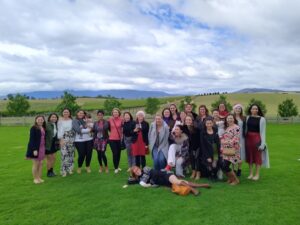 Our team is a diverse team of professionals from a range of backgrounds.

We're always interested in chatting to professionals about working with us, whether we have a current job vacancy or not!

At DWSP, you can choose whether you work in clinics (and which sites) schools or telehealth only.  You have input into your locations, days and working hours to best suit your lifestyle.   Work life balance is a real priority for us.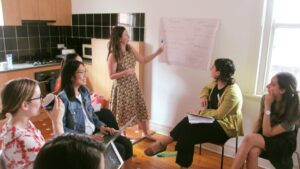 We place a priority on professional development and career long learning, with a comprehensive mentoring and support program, tailored to suit all professional levels from graduate through to experienced therapists.  We aim to build the capacity of the practice and every member of the team.  We have a social committee, regular PD training days and a strong focus on wellbeing.
We'd love to hear about your professional interests and skills and what you're looking for in a role and a workplace.   We are always open to opportunities and to working with like minded professionals – who are seeking a dynamic workplace with excellent leadership and a great team.  We are always seeking professionals who are a great fit with our culture and values.
Please send a (no-obligation) expression of interest through to:
reception@deewardrop.com.au – attention to Kathryn, Clinical Director
Kathryn or one of the team will get in touch to chat about what we can offer and whether it might suit your career plans and pathway.
We look forward to speaking with you!